...to my crazy project, the Millennium Falcon from Star Wars as a housing for the solar radiation/UV interface. That must have been about 3 years ago now.
The Falcon defied all types of weather that existed in Leipzig. Last year I moved and the weather station, including the Falcon, was in the basement for about 3 months. I didn't know if I would rebuild it. Before the move I lived at the top and the weather station looked all the way to the airport, 12km away. Now I live on the 2nd floor, not the best location for a weather station. BUT there is also weather on the 2nd floor :-) and so I put everything back together, only one shovel came off the Auriol anemometer during the move, the rest survived everything fine.
Since the Falcon is equipped with an ESP8266 and a few Neopixels, I wanted to update to the current WLED version of Aircooockie on the Air. Otherwise it always worked, but not this time. The Falcon remained dark, the ESP did nothing? It also didn't set up its own access point.
The Falcon was designed, as I thought at the time, to be protected from water ingress. Sealed on the inside with Plastic-Fermit, screwed together, sealed on the outside with hot glue and then painted with paint. The USB socket was of course not accessible, persuasion didn't help either, good advice was now expensive. I was and still am sure that if something is built to be protected from dust and splash water, then you will never be able to get it tight again if you have to take it apart. I decided to leave everything as it is. After all, the solar radiation/UV interface still works and since I will be making a few upgrades to the weather station, I thought of building the Falcon from scratch.
But then I became more and more annoyed that my Falcon stayed dark. After sunset I dismantled the Falcon, dismantled it and put it back together again..., ummm; yes, ...assembled, after all there shouldn't be any gaps in the records. :-D.
I took a few pictures. The Falcon wasn't that tight after all, so I had intentionally left a few ventilation holes. From underneath! I thought. So overall I was satisfied with my work. Especially since I had no idea about 3D printing before and, to be honest, sometimes I get a bit superficial when it comes to accuracy. I prefer not to talk about the concept and thinking about what should happen beforehand. I have an idea in my head and get started, any problems that arise will be addressed as they arise, if you know what I mean.
So, now I've texted you, I'm glad you read to the end and drove around the village with me three times :-)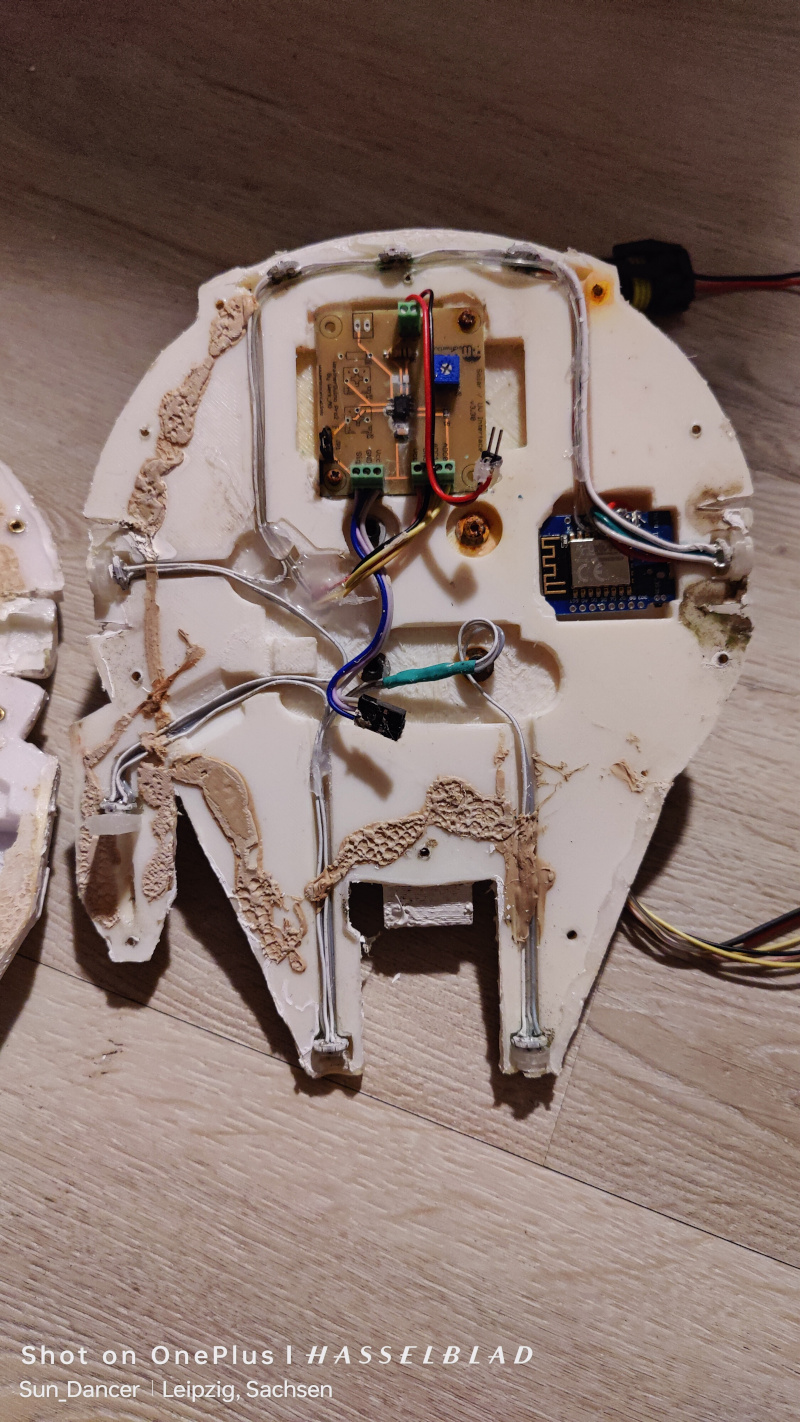 ;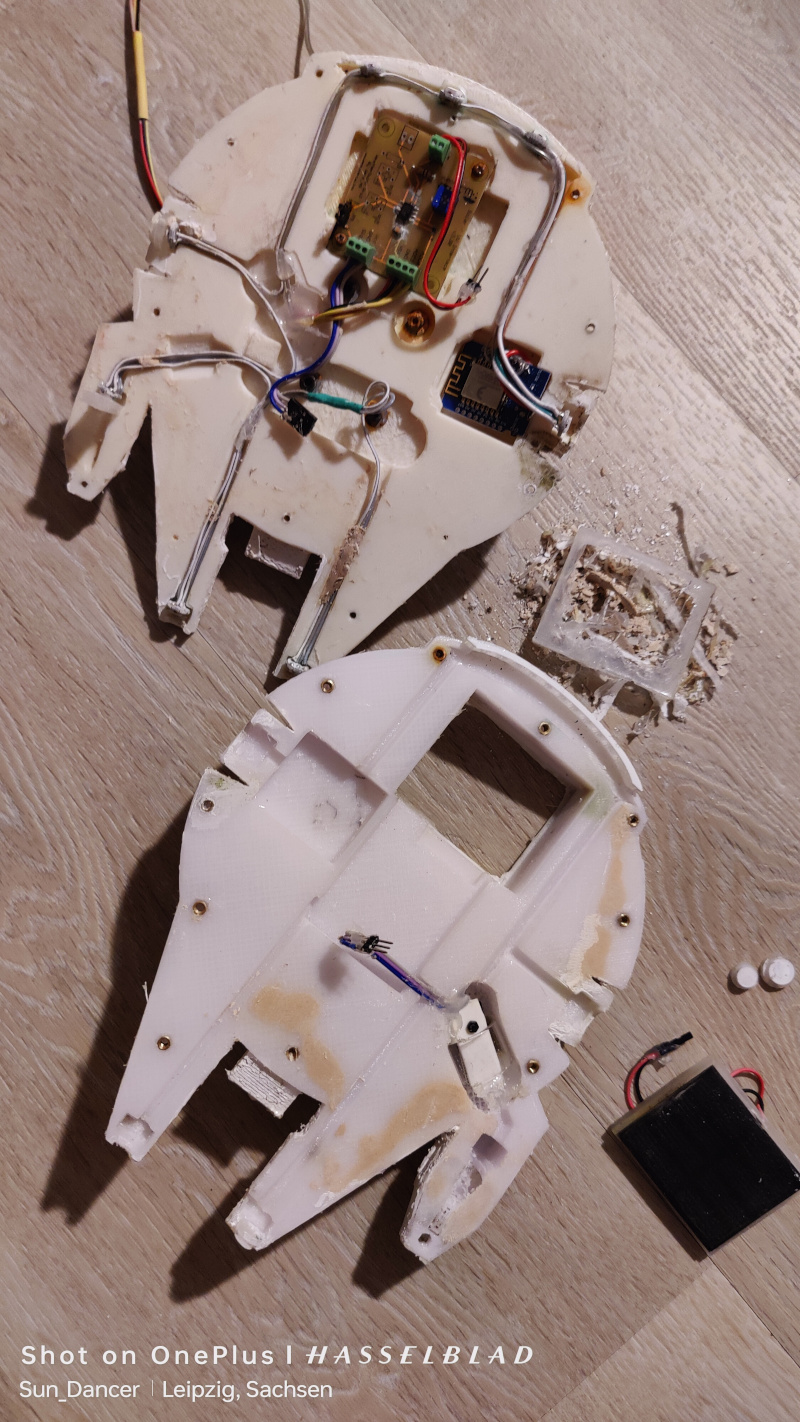 ;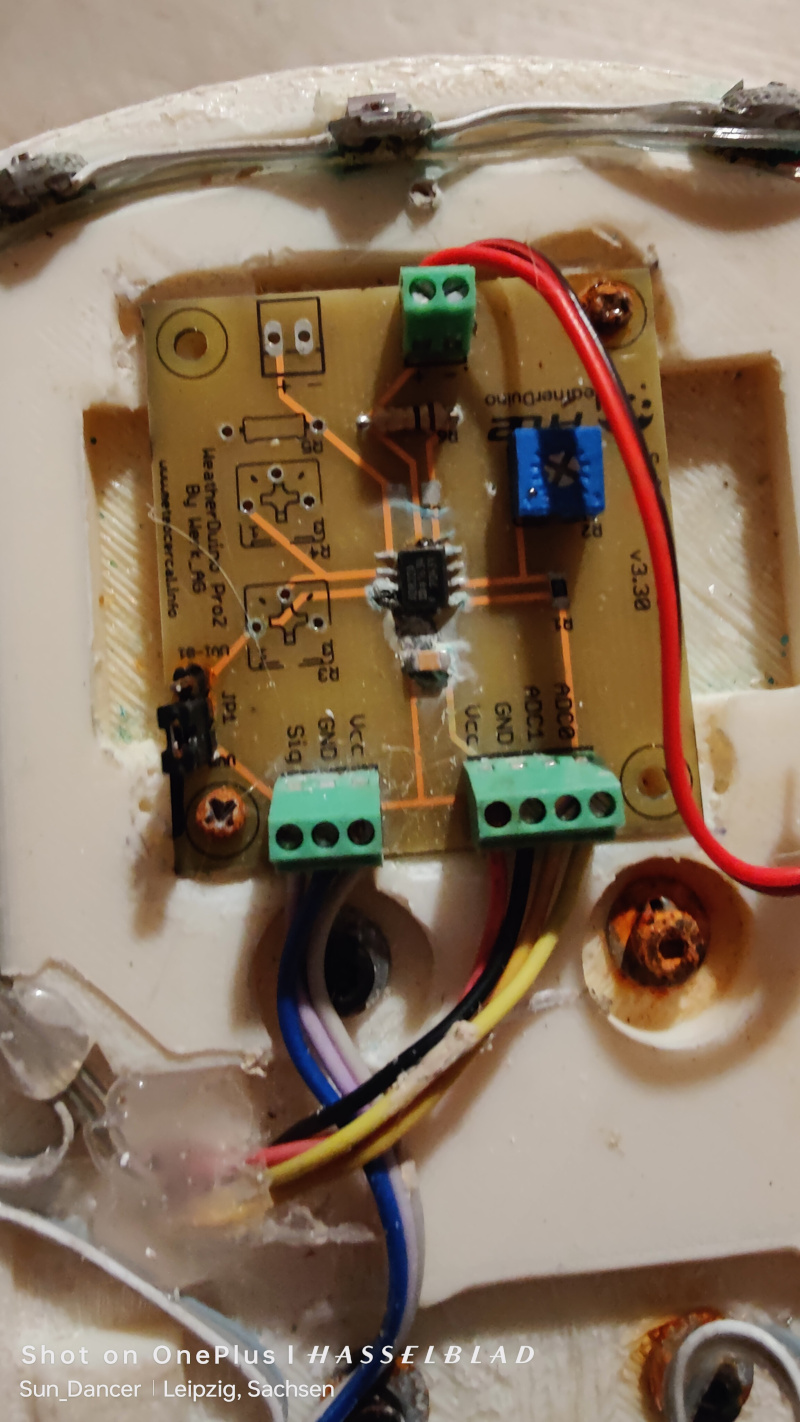 ;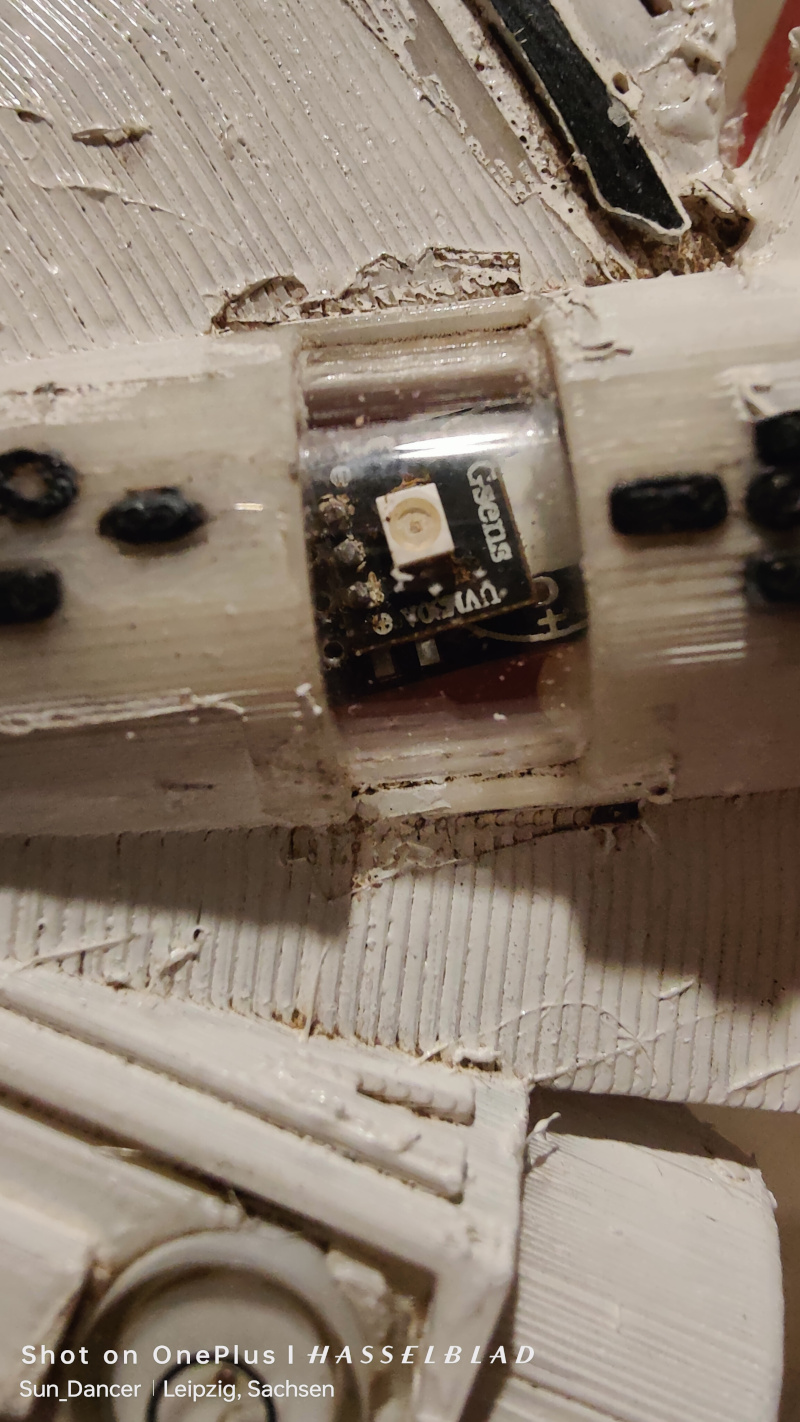 PS: I would have liked to include the pictures in an even smaller size, but I couldn't find them quickly or "Here's how to do it" didn't work.
You can see that here and there are places where the moisture could attack. The Neopixels, actually rather the thin cables and solder joints, suffered. From Neopixel 4 onwards it remains dark even though I was able to measure continuity everywhere.
I'm going to sleep now and wish you a nice rest of the week.
Greetings....